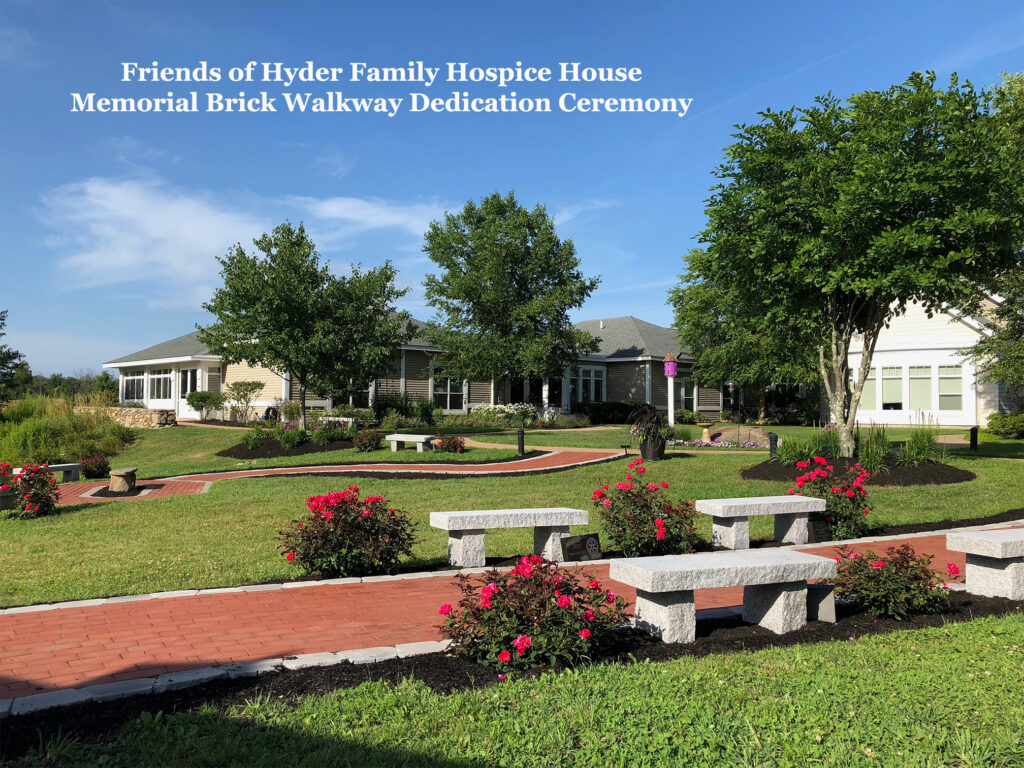 After two years of holding the Annual Brick Dedication Ceremony virtually, The Friends of Hyder Family Hospice House will hold this year's ceremony in-person at the Hyder Family Hospice House on
Saturday, September 10th, 2022 at 11:00 AM
Bricks ordered by July 25th, 2022 will be included in this year's dedication.  To order a brick, please click the "Order a Memorial Brick" button above.
All are invited to attend the Annual Brick Dedication ceremony.  If you do wish to attend the ceremony, we kindly ask that you RSVP by clicking here.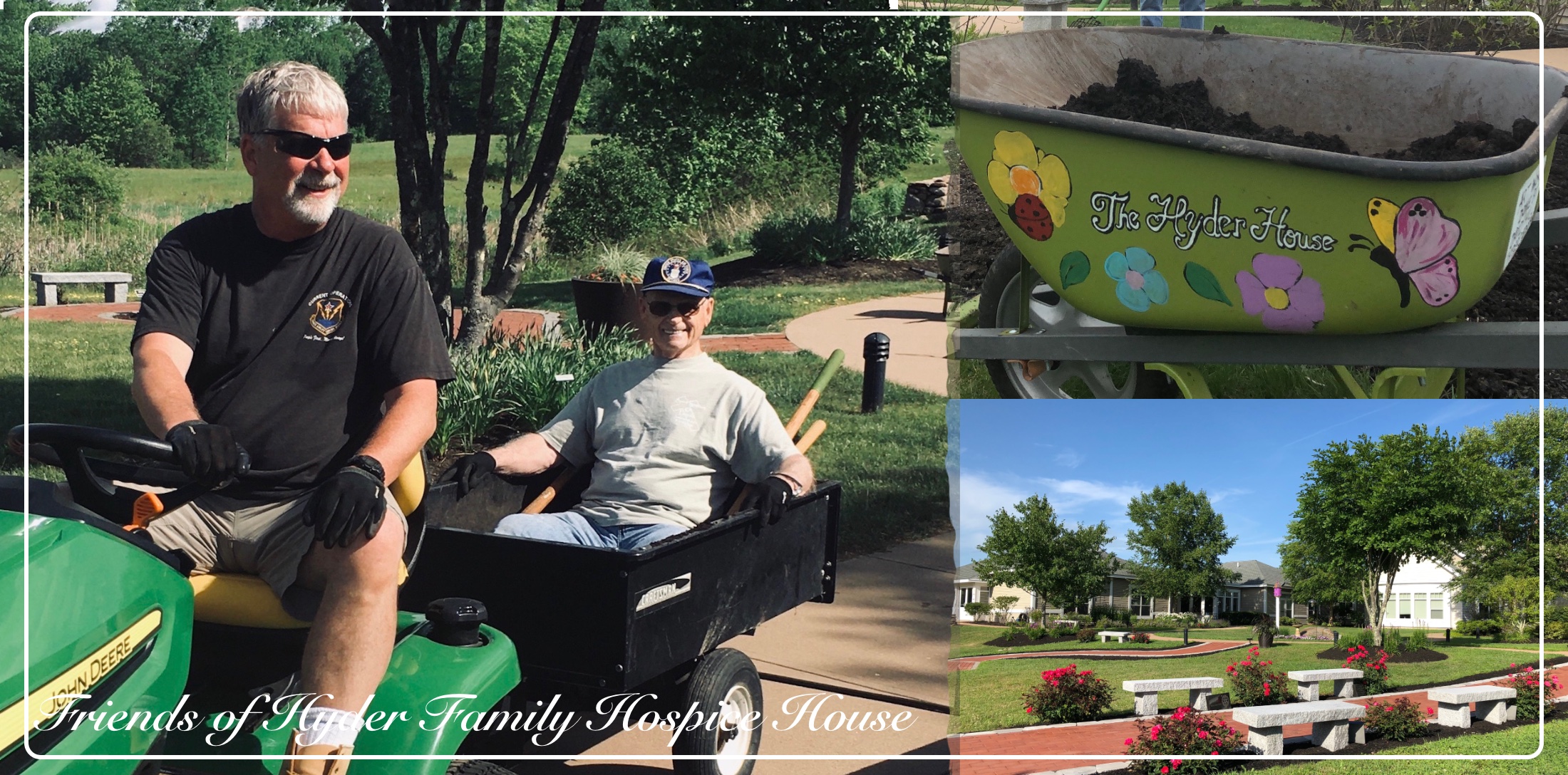 Friends of Hyder Family Hospice House is a 501(c)(3) non-profit organization that supports the valuable care for those with life-limiting illnesses.  We strive to assist Hyder Family Hospice House to remain a viable, outstanding facility that offers support and care for those in need and their entire family .